Well, hey there. How's it going?
We're Bryon + Ashley :-)
Scroll down to read more about us!
We love discovering new adventures together!
We are high school sweethearts who got married in 2009, just after college. Yep, that picture below is from our senior Prom! There is also a photo of us smashing wedding cake in each other's faces :-)
We are passionate about enjoying life together as husband and wife, and we love spending time with each other. Many of our adventures together involve our favorite things. Here are a few:
pizza
traveling
food trucks and other non-chain restaurants
sunsets (and sunrises, but we rarely wake up early enough to see those...)
nerdy movies and TV shows
board games
nature and beautiful landscapes
movie theater popcorn
charcoal-grilled food
OSU football (go Bucks!)
ice cream (Ashley's favorite!)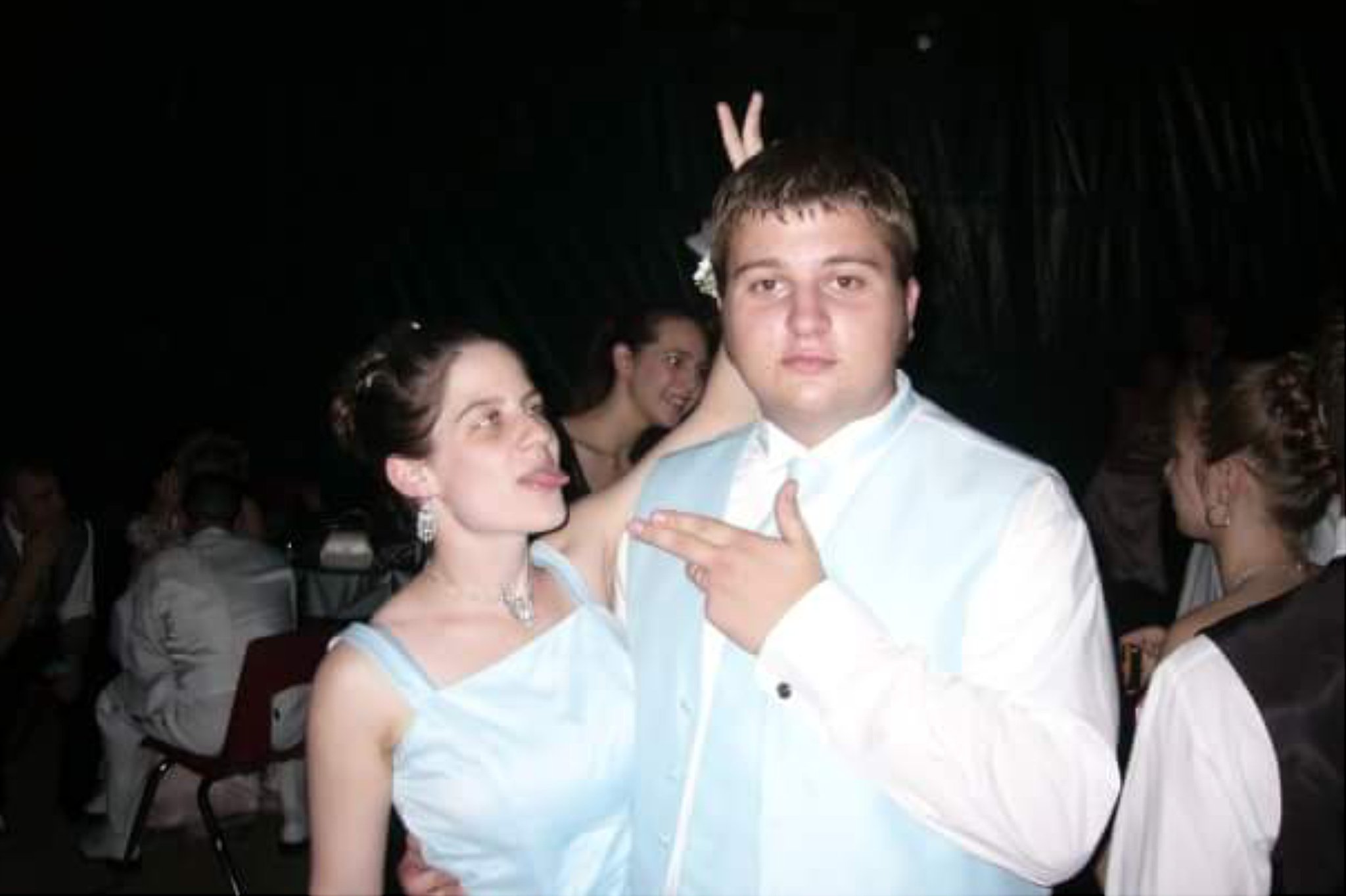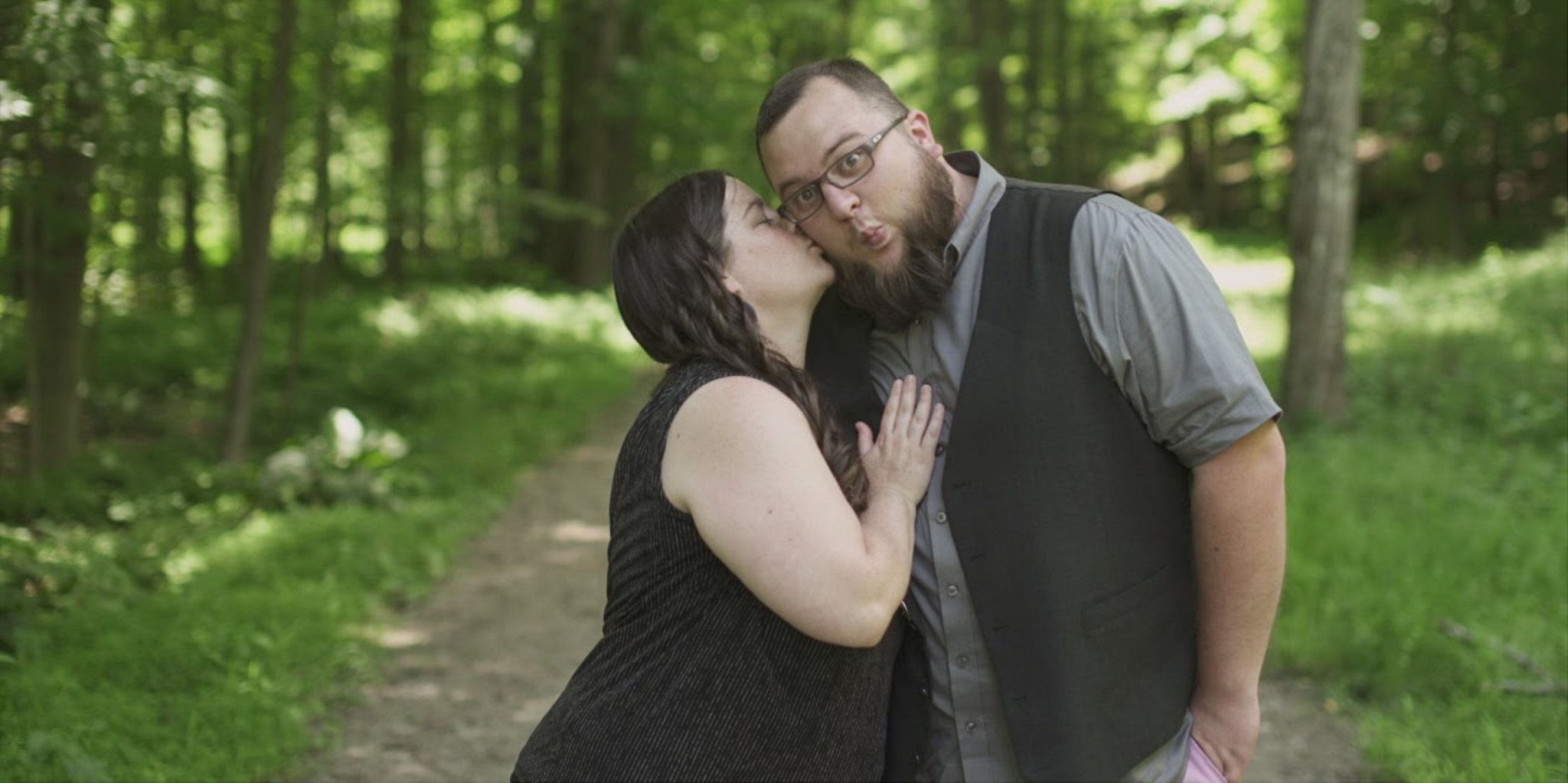 Relationships are super important to us.
We really enjoy spending time with our friends and family. Having a group of people over for dinner and board games is one of our favorite things to do!
We also love making new friends. We try to build relationships with the couples who invite us to be a part of their wedding day. Sometimes we hang out, invite them over for board games, or even watch a nerdy movie together. If that sounds like fun, I think we'll get along quite well :-)
Meet Bryon, the problem-solving, bearded goofball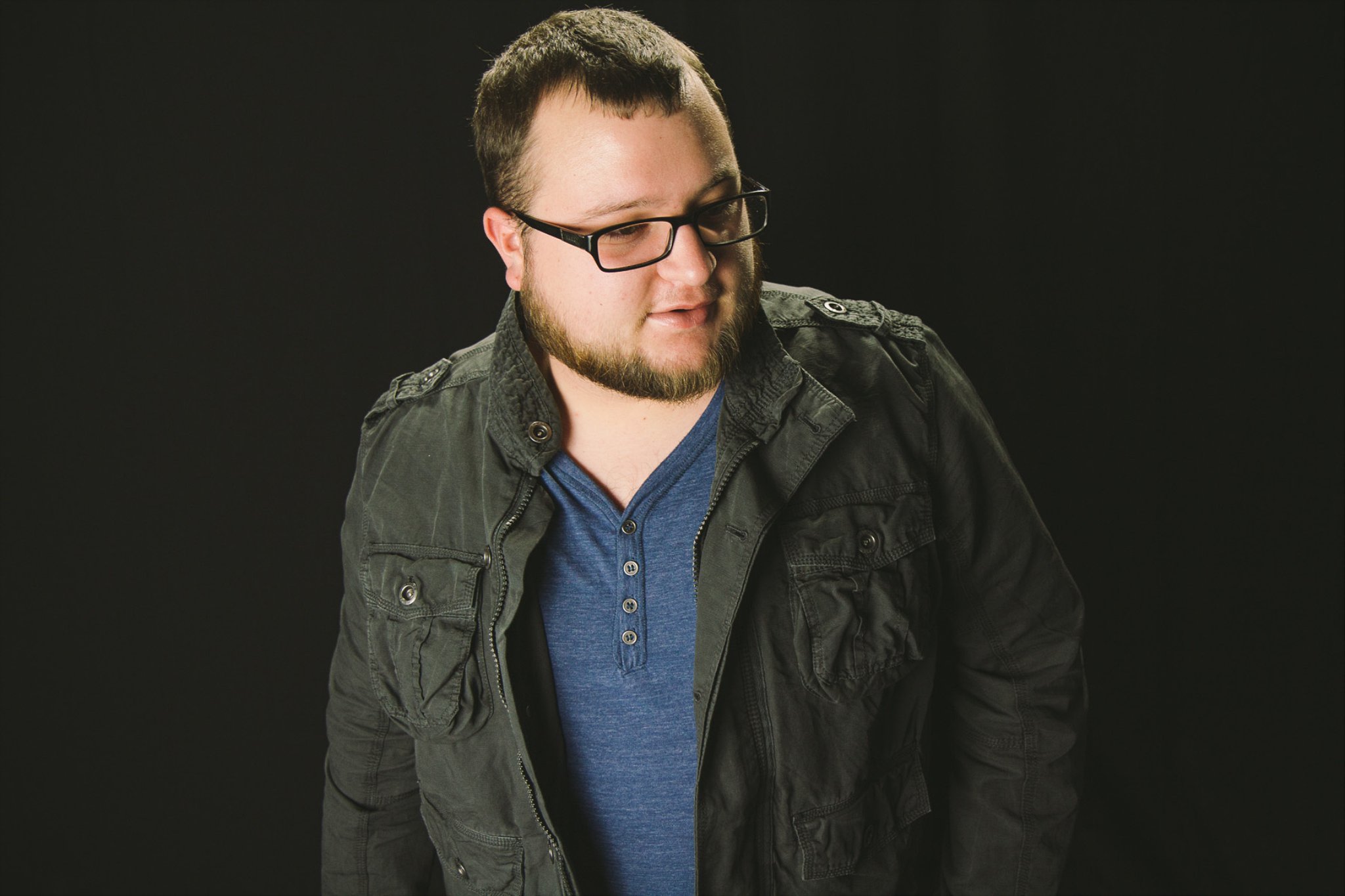 Bryon is a professional wedding, portrait and commercial photographer and videographer based in Southwest Ohio and traveling worldwide.
Bryon has always loved taking pictures, and secretly wanted to be a wildlife photographer when he was a boy. He has always been fascinated by animals - just not the normal ones. Bryon loves the weird, crawly things that most people run away from: snakes, lizards, insects, turtles, and pretty much anything you can find in your local creek bed. As a boy, Bryon was driven by curiosity to turn over rocks and see what was living underneath.
In 2006, while studying to be a zoologist, Bryon picked up a used video camera on eBay, and discovered something even more exciting than crawling through creeks - using a camera!
After a brief time of dabbling as a hobbyist, Bryon realized that videography and photography were a more fitting career path, and began doing freelance work around 2008. In 2009, Bryon accepted a part-time staff position at his local church, where he worked independently as idea-creator, script-writer, voiceover artist, videographer and editor, producing weekly videos that were used during Sunday worship gatherings. Bryon was also responsible for all photography done at the church during this time, including photos during events, headshots for the website, training volunteers, and any other photography needs.
(Yes, that's us at the Renaissance Festival. Bryon owns several kilts and even wore this one during our wedding!)
In 2011, Bryon fell in love with wedding photography.
After realizing how much fun it is to document a couple having a blast while they make their forever commitment, he realized that this was an incredible way to combine his talent and passion into something that would be a great fit. Since then, Bryon has documented 50+ weddings in multiple states across the US.
The same childlike curiosity, excitement and sense of wonder that once led Bryon to flip over rocks now drive him to discover, explore and create new and exciting things during every photography session. Even when shooting at familiar locations, Bryon strives to find different angles, lighting and posing to make sure your wedding photos don't look like the last person's!
As a tech nerd, Bryon also loves experimenting with new techniques to create something extra special for couples. He loves to use off-camera lighting, colored gels, reflective surfaces, theatrical haze, and other fun gizmos to make photos that are unique and eye-catching. He's always looking for something new to try at the next wedding!
Meet Ashley, lover of tea and books
Ashley is the "secret sauce" that helps make things actually happen around here.
Trained in early childhood education, Ashley works full time as a 2nd grade teacher in a well-respected school district. She has always loved helping children learn and develop, and cares immensely for the students in her classes.
Whenever possible, Ashley comes to weddings with Bryon. She is not a photographer, and likes to say that she "just carries the bags" but truthfully she is so much more than that!
As a teacher, she is exceptionally well-organized and knows how to handle a rough crowd :-) Ashley is highly experienced in helping family portraits flow smoothly, using her "teacher voice" to get everyone's attention so things keep moving. Nobody wants family portraits to take forever, and Ashley helps keep us on track.
She also helps Bryon to stay on-schedule during weddings, as he has a tendency to get so excited about the photos that he forgets to move on to the next thing on the timeline.
And despite the fact that she may not be the one that "pushes the buttons" on the camera, Ashley has a good eye for lighting, locations and details. She frequently points out opportunities that Bryon might miss while he is focused on a different task.
Ashley's contributions during the wedding day are invaluable, but she also works alongside Bryon on nearly all of the important aspects of the business. She helps during brainstorm sessions, comes to consultations and engagement sessions whenever possible, and enjoys meeting new couples as well :-)
Think we might be a good fit for your wedding or other upcoming project? We'd love the chance to get to know you better.